In Home Consultation
Our clients choose Deck The Walls for their framing needs because of our professional designers and experienced framers, but sometimes it's hard to convey your vision to the experts. By seeing your décor first hand, we can present you with a spectacular design that integrates the art you love with the beautiful surroundings you've created.
Let Us Be On Your Creative Team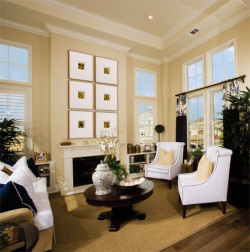 Do you have a great idea for a room or office decoration project? You need a partner to put the finishing touches on it?
We love collaborating on the creative process so that your custom-framed artwork and unique decorations help make a great impression.
We work with interior decorators, home builders, project managers, artists, photographers and customers with natural talent. We bring decades of experience and training in the latest custom framing trends to the table.
Let's start a conversation.
317.884.0471